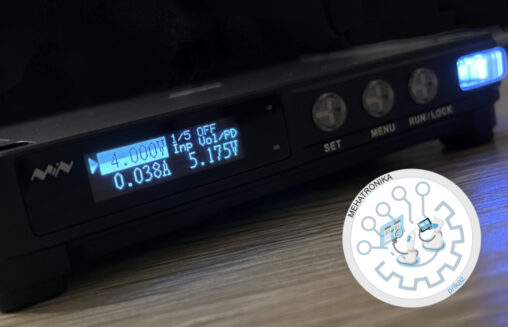 Miniware makes tiny things. The company specialises in shrinking usually bulky and hefty equipment into tiny pocket-sized gadget while sacrificing the least amount of features. Naturally, this is a tricky feat which requires a good bit of engineering know-how.
Best known in the maker circles for their TS-series soldering irons, Miniware is a company which produces quite the array of products – from tiny portable oscilloscopes and logic analysers to SMD tweezers (our review here) and more. So far we've had quite a positive experience with their products, and the general community consensus is similar.
This is why we've already got high hopes for the review unit we've got in our hands – the MDP-P906 PSU. The manufacturer provided us with the unit free of charge, but does not in any way influence our opinions stated here.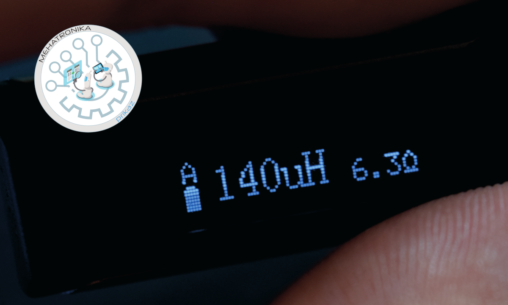 Measurement equipment is a key part of an electronic workbench – and there's no doubt good equipment is necessary for any serious work in the field. Companies like Tektronix, Agilent and Fluke are among the biggest and most respected brands in the field – with an iron grasp over the market. Many of these mainstream options can be bulky or impractical in some usage scenarios.
This is why today, hauling from China's edesign we have the D71 Smart Tweezers -a lightweight piece of measurement kit meant to be used for quick checks and component identification – for an impressive $70. It's clear that a lot of engineering has went into making these as compact and affordable as possible while maintaining an appropriate level of accuracy in measurements.
The attractively-styled box opens up to reveal a nifty hard-shell carrying case in which the unit itself lies within. Well, calling it a "unit" is a bit of a misnomer – as the DT71 features two distinct parts in its construction – the tweezer tip base (which contains the two batteries powering the DT71) and the measurement processor which simply attaches atop with a 4-pin TRRS jack. This provides enough connections to enable full differential measurement – one of the big highlights of the tweezers.
But what do they exactly do? Quite a lot, actually! The basic functionality is that of an LCR meter – measuring resistance, capacitance, inductance, frequency, voltage and also offering diode testing. There's also a built-in rudimentary signal generator and a nifty auto-identification mode which also supports secondary readings (likely due to using a more complex waveform while measuring). The battery life is great – easily reaching 12h of constant use on one charge. Standby battery drain is negligible, especially with the controller head unplugged.
Physically, these are gorgeous. There's no springs or other mechanical tensioners. Instead, e-design decided to put in two sets of magnets which perfectly balance out and offer just the right amount of resistance to emulate a physical spring. This both offers a better feeling device and a higher quality construction with less moving parts prone to wear and tear. One minor design quirk is the capacitive button used for all operations.