We've taken a look at the Raspberry Pi Zero 2 W. We found it to be a great cheap SBC which is seriously feature-packed. For just $15, you get a quad-core A53 CPU, 512 MB of RAM and 2.4 GHz WiFi and Bluetooth 4.2 connectivity. It's a great deal – and a drop-in replacement for the older generation small-format Pis. All of this netted it a very high 9.3 out of 10 in our review.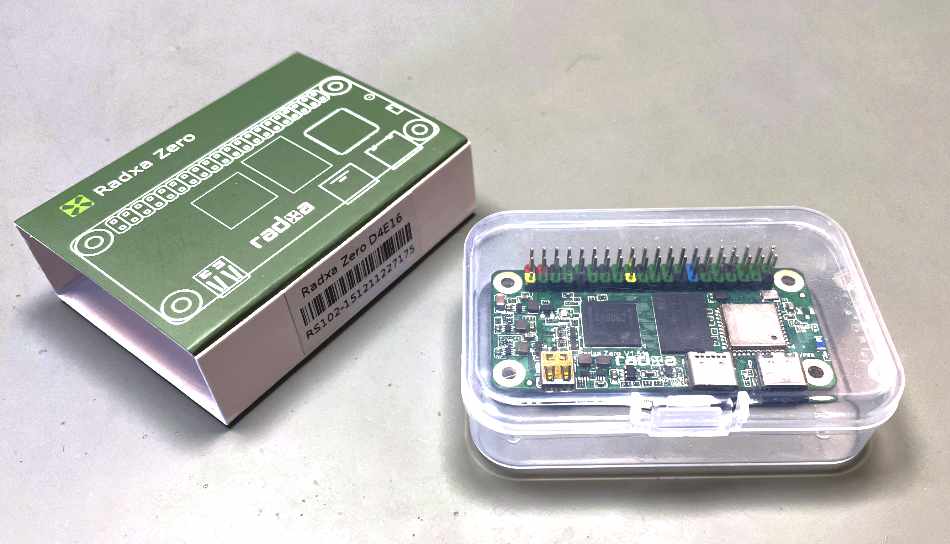 The Radxa Zero, which we're taking a look at today, is a direct competitor in the small-factor SBC market – offering the same footprint as the smallest Raspberry Pi. However, multiple upgrades make it a more attractive, albeit more expensive (in some configurations) offering.
For starters, what's holding the Zero 2 W back is the RP3A0-AU chip's integrated 512 MB of RAM. And that's your lot. While simpler projects might get away with that – good luck running any hosted application on one (it's a whole another debate on whether running something like that on a Zero is justified, but…)
The Radxa Zero comes in a few different RAM configs, starting from the low-end 512 MB one, and going all the way up to 4 GB. The 2 GB and 4 GB RAM models also come with on-board flash storage, which can go all the way up to 128 GB for the highest-end configuration.
Since there are quite a few configurations of the Radxa Zero – and memory isn't the only spec differing between them – let's start with what remains the same across the board – even on the lowest-end configuration.
At the heart of the Zero is the capable Amlogic S905Y2 SoC – a close relative of the S905X3 we've seen used in several SBCs before. It's clocked at 1.8 GHz here, but can be overclocked safely to 2 GHz. The S905Y2, like most of the S905 series, is a quad-core Cortex-A53 chip. It's the same architecture found in many low-cost SBCs nowadays (including the Zero 2 W), but is clocked quite a bit higher. Most of the more notable performance differences between the two will stem from this clock difference. In fact, the performance of the Radxa Zero is comaprable to an overclocked Pi 3B+ – while using less power and being way smaller. The performance of the Pi Zero 2 W is slightly below the older Pi 3B – so this is a major win for the Radxa.
It's also worth noting that while both the Pi Zero 2 W and the base-model Radxa Zero have only 512 MB of RAM, the Radxa uses LPDDR4, while the Pi uses LPDDR2 memory. In theory, this should enable Radxa's RAM to operate much faster and use less energy.
The GPU is an Arm Mali-G31 MP2 – a dual-core Bifrost-based GPU. It's a decent performer – capable of up 4K decoding and 1080p encoding (and supporting both H.264 and H.265 codecs). It, by a large margin, outperforms VideoCore IV's 1080p H.264 capabilities found in the Pi.
The Radxa uses a Micro HDMI port. We seriously don't know why manufacturers keep using these flimsy and rather rare ports – but it's better than Raspberry Pi Zero's Mini HDMI (good lucking finding an adapter for that one at your local AV shop). There's no Ethernet jack – but there are two USB-C ports (we're leaving wireless connectivity for later… for… reasons). One of these USB-C ports is a USB 2.0 port used for powering the Radxa (don't forget – USB-C is just the connector shape), while the other is a proper USB 3.0 host port. These two are another upgrade from the Pi's two Micro USB ports – and it's definitely a welcome change. One thing to note here, however – find a hub which has a long and slim cable (like the ones commonly used for MacBooks). Classic USB-C adapters might not work because of the spacing of the ports – they are rather close – so a slimline cable is required.
Finally, there's a microSD card slot. There's no CSI connector for the camera – so there's that.
For $15 – the same price as the Raspberry Pi Zero 2 W – the Radxa Zero gives you better performance, better RAM, better port selection, but takes away the CSI camera interface and has much less community and software support. We'd consider this a tie in the grand scheme of things – and would probably recommend the Pi for newer users and the Radxa to those more well-versed in the field.
However, things begin to change once you start looking at the higher-end configurations.
The 512 MB and 1 GB models of the Radxa both feature the AMPAK AP6212 wireless chip. It features 802.11b/g/n WiFi (so, only 2.4 GHz), and Bluetooth 4.0. It's not the fastest module, but it's better than nothing. However, the 2 GB and 4 GB models of the Radxa bump this up to an AMPAK AP6256. This lovely module features WiFi 802.11ac (yay, both 2.4 GHz and 5 GHz) and Bluetooth 5.0. This completely changes the story. It enables fast data transfer over both radios and greatly increases the utility of the Radxa as an edge IoT device.
Add on that the built-in flash which is built into the AP6256-powered models, and it's almost like you're looking at two different devices altogether. Built-in flash always outperforms microSD-based storage – so it also enables snappier system performance.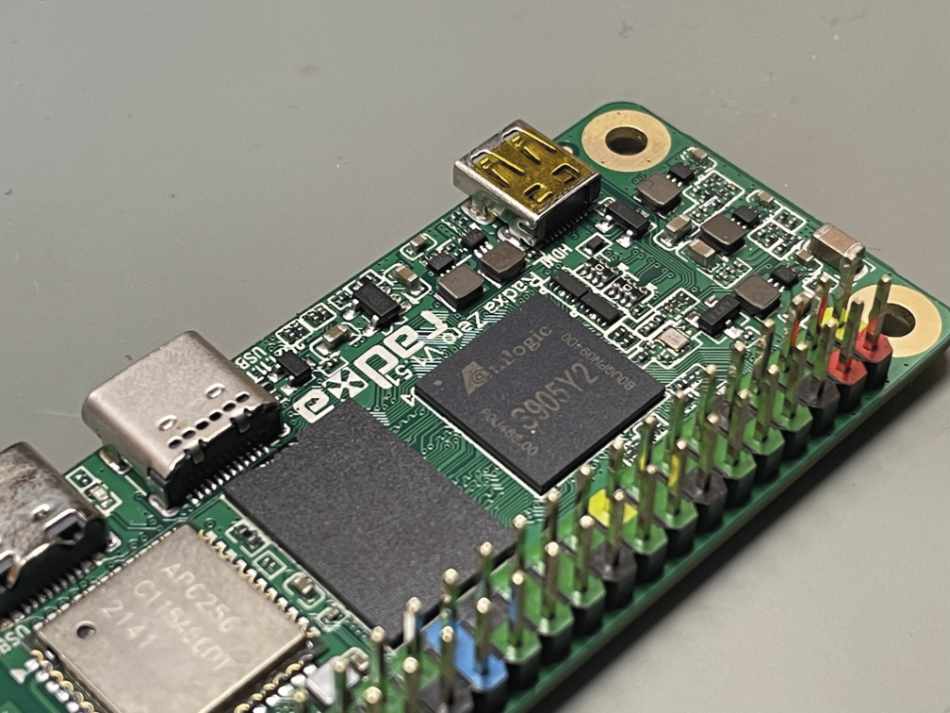 However, these higher-end models do come at a premium – $30 for the 2 GB model and $45 for the 4 GB model. At these prices, multiple other models with similar specs are available – including the Banana Pi M5 and the Raspberry Pi 3 and Raspberry Pi 4. All of these have their own feature sets, and it's hard to recommend any over the other without knowing the intended use case. Still, the unique form factor, decent amount of RAM, built-in flash, good performance and built-in wireless communication does give the Radxa Zero a good feature set to boot.
Of course, it goes without saying that Raspberry Pi models always have a huge advantage in terms of software compatibility. Desktop Linux for ARM isn't exactly rare, but the Raspberry Pi is one of its biggest uses, so a lot of software gets written with it in mind. This does not mean that devices like the Radxa don't have plenty of software – it just means that it's less likely to be configured out-of-the-box to work just right and might need some tinkering or compiling beforehand.
Like many of its Amlogic-based competitors, the Radxa Zero has good thermal performance. These SoCs were designed to run fanless set-top boxes, so they're right at home on a small, passively cooled board. Even without a heatsink, the Radxa didn't thermally throttle.
So, what's the verdict? The Radxa Zero really occupies two niches. The lowest-end model for $15 provides a great alternative to the Raspberry Pi Zero 2 W, especially for those looking to get every last bit of performance. The higher-end models offer significant upgrades, but come at a much higher cost and compete in the price bracket of some full-sized computers. Still, by offering respectable features in a small form-factor, it's capable of holding its own. We can definitely recommend it, as long as you're willing to tinker a bit more with software.