STEM (standing for science, technology, engineering and mathematics) kits have become increasingly relevant as educational institutions slowly switch from traditional to more hands-on learning experiences. With us today, we have the Raspberry Pi Pico Advanced kit from renowned makerspace company Elecrow – which has extensive experience in designing such sets, especially aimed at younger audiences. We feel that the equipment provided here, as well as the online documentation have been carefully selected and thought out.
The focus of the set is the Raspberry Pi Pico MCU board which is at the heart of most projects – usually based around sensor input, some processing and output on one of the peripheral devices provided.
The kit contains 32 modules which can be combined in a variety of ways. There are also 32 projects documented online which are designed to teach the user a variety of concepts in programming and electronics.
The kit contains:
1x Raspberry Pi Pico with Pin headers
2x 400 holes Solerless Breadboard
10x Colorful 5MM LEDS:1pcs each in green,red,blue,yellow and white
1x RGB module
1xButton
1x Sound Sensor
1x Mini PIR motion sensor
1x Photoresistor Module
1x Laser Transmitter
1x Passive buzzer
1x Vibration Sensor
1x Mini magnetic spring module
1x Soil moisture sensor
1x Rotary Potentiometer
1x DC motor with male Dupont Wire + fan blade x 1
1x 9G servo
1x Dual-axis XY Joystick Module
1x RC522 RFID Module
1x 4 Bits Digital LED Display Module
1x Traffic Light Display Module
1x Rotary Encoder Module
1x 1602 LCD Display Module(Blue)
1x Temperature & Humidity sensor
1x Raindrops Module
1x Flame Sensor
1x OLED Module
1x Membrane Switch Keyboard
1x Smart car Kit
2x Crash Sensor
2x Tracking sensor
1x Ultrasonic Sensor
1x Infrared remote control
1x Infrared receiver module
1x Micro USB Cable(30cm)
1x 170 holes Solerless Breadboard
1x 65 Jumper Wire
1x 20CM Male to Female Dupont Wire
1x Clear Case
2x M2.5*30mm Copper Pillar
10x Phillips Pan Head Screw
10x M2.5 Nickel Hex nuts
1x 2 INCH dual-purpose screwdriver
1x Magnet(Diameter:8mm Thickness:5mm)
1x DC stepper motor driver board
It's also worth noting that the central project of the kit is a toy car – equipped with sensors and servo motors. This toy car is designed to be placed on the provided mat and uses its sensors to follow the black line automatically. It's a neat little project which is probably going to remain assembled even after everything else has been completed.
The quality of all parts is adequate for the purpose. It's clear that the kit is aimed at the educational market and that the highest precision and data integrity are not essential here.
Finally, it's worth noting that all of the parts have been truly carefully selected and that the projects have been dutifully prepared – thus rendering the kit usable in both traditional learning settings and as an independent studying tool.
More informations:
https://www.elecrow.com/raspberry-pi-pico-advanced-kit-with-pico-board-32-modules-and-32-detailed-projects-lessons.html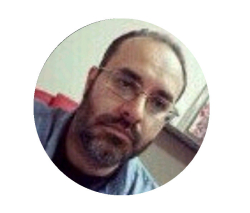 Latest posts by Aleksandar D.
(see all)